139
Maricopa County
Online Divorce Service
100% Service Satisfaction Guaranteed
How It Works
To file for divorce without fuss and stress, follow 3 easy steps.
Complete the Online Survey
Provide us with the necessary information regarding your marriage and divorce simply by answering the questions.
Check completed forms
Receive completed forms backed by our 100% satisfaction guarantee and a step-by-step guide with further instructions.
File Papers with the Court
Submit your divorce forms to the court in any convenient way available to you. Notify your spouse about the divorce.
Valid Grounds for Divorce in Maricopa County
Maricopa is the biggest county in Arizona. However, the local divorce rate is also one of the highest in the state. CDC statistics show divorce rate in Arizona is 2.9 per 1,000 residents.
Per Arizona state law, Maricopa County legally recognizes covenant marriages along with traditional ones.
In the case of covenant marriage, filing for divorce requires fault-based grounds. The petitioner must prove marital unfaithfulness, spousal abuse, substance abuse, separate living for at least two years before starting a divorce process. Additionally, the covenant marriage divorce can be granted if one of the spouses has committed a felony.
The dissolution of traditional marriages in Maricopa County doesn't require any specific reason since Arizona is also a no-fault divorce state. The court only needs to recognize the union as irretrievably broken.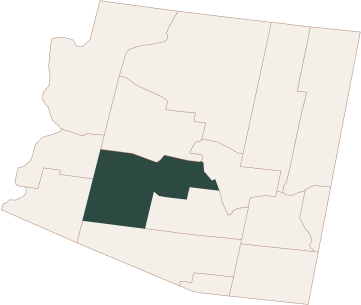 Maricopa
County
We have been featured in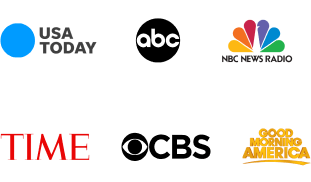 Why MaricopaCountyDivorceOnline Is Your Best Option
MaricopaCountyDivorceOnline.com is a convenient way to reduce time and expenses associated with an uncontested divorce. More than 9 years of experience enables us to help our clients avoid common pitfalls on the way to successful divorce filings. For only $139, you will get customized divorce forms drafted and completed in full compliance with Maricopa County court requirements, plus detailed filing instructions and customer support. With MaricopaCountyDivorceOnline.com, you can start preparing your paperwork at any time from the comfort of your home. Here's what MaricopaCountyDivorceOnline.com can offer you:
Satisfaction Guarantee
We stand by the quality of our services
Filing Guide
A detailed guide on filing with the court without an attorney
Easy Editing
Checking answers and correcting mistakes at any convenient time
Required Forms
A complete package of papers for your case
Fast Delivery
Ready-made legal forms within 2 business days in your mailbox
Cost Effective
Saving money and time on meetings with a lawyer
Affordable Process
Forms preparation without leaving home
Customer Care
Professional customer support
Get completed divorce forms in just two business days, ready to sign and file with the court!
Start Now
Benefits of Our Service
At Maricopa County Divorce Online we:
100%
satisfaction guarantee

What Clients Say About Us

"If you don't want to waste money on lawyers, Maricopacountydivorceonline.com is what you need. I paid only $ and got court-ready documents. All I had to do is sign them and file with the court. Compared to a lawyer, it was at least 5 times cheaper."

"Maricopacountydivorceonline.com is ideal for those who hate paperwork, especially legal paperwork. Filling out such documents has always stressed me out, but not this time. I just answered a simple questionnaire and received ready-made documents and saved my nerves and time."

"During a divorce, the last thing you want to do is to fill out a pile of documents and talk to lawyers. I just wanted to lock myself in my room and not see anyone. Thanks to Maricopacountydivorceonline.com, I managed to prepare my divorce forms without leaving my apartment."

"Divorce is expensive. That's why I was looking for an online resource for divorce documents preparation. My friend recommended Maricopacountydivorceonline.com as a cheap and quality tool she used herself. It helped me too. I got filled out forms without any lawyer and saved lots of money. It was the only thing I had to pay for besides the filing fees."

"Maricopacountydivorceonline.com turned out to be very easy to use. All I needed to do was answer a short questionnaire, sign the documents, and file them with the court. Three easy steps to my new life. It was also a huge time saver because I did everything from the comfort of home."

Joseph E.
Paradise Valley
"My wife and I decide to prepare our divorce documents online. The question was which service to choose. Cost and expertise in family law were our main criteria. Maricopacountydivorceonline.com fully met them. We got quality filled-out forms, which the court accepted on the first try. Such a low price was another huge advantage. So if you need a low-cost divorce documents preparation tool, Maricopacountydivorceonline.com should be your first choice."
Maricopa County Courts Addresses
Divorce filings in Maricopa county are processed and reviewed by the Superior Court of Arizona in Maricopa County and its regional centers. Below you can find a list of courts to file your divorce documents.
Superior Court of Arizona in Maricopa County

201 W. Jefferson Street,
Phoenix, AZ 85003

Phone: (602) 506-3204

Downtown Justice Center

620 W. Jackson Street,
Phoenix, AZ 85003

Phone: (602) 372-6300

Southeast Regional Court Center

1222 E. Javelina Avenue,
Mesa, AZ 85210

Phone: (602) 506-2020
Northwest Regional Court Center

14264 W. Tierra Buena Lane,
Surprise, AZ 85374

Phone: (602) 372-5375

Northeast Regional Court Center

18380 N. 40th Street,
Phoenix, AZ 85032

Phone: (602) 372-7601